The BLUE TOOL has been a favorite of Decorative Artists for 10 years now,
for applying Venetian Plaster to Columns as in these photos below: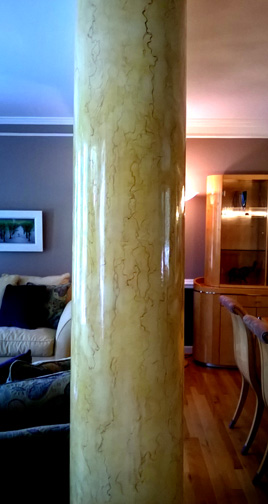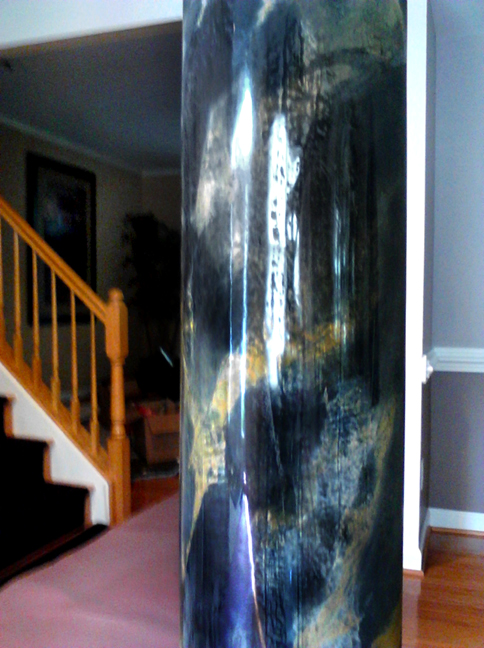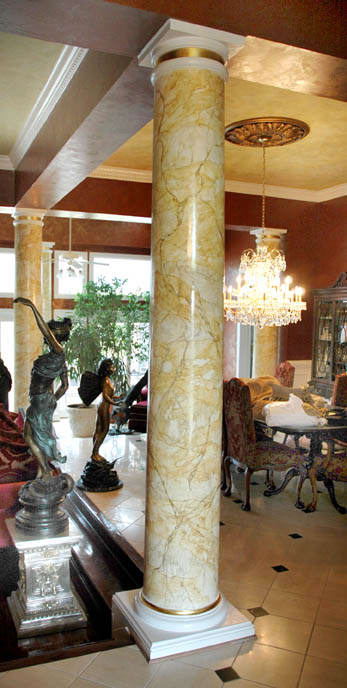 Well, as Necessity is the Mother of Invention, our need for a special tool to apply Venetian Plaster to wall corners while on a job site this week, led us to discover an as yet undiscovered use for the BLUE TOOL!

Photos Below: 1) Find the needed width; 2) Cut the tool with standard sissors; 3) Go ahead and apply your plaster as needed. The stiff sharp edge of the hard rubber will leave a glassy smooth relatively thick plaster coat that will take some time to dry. After it dries, you can polish as usual. 5) Keep the tool the same width for future applications, or... cut it again! 6) Voila!
1 2

3 4
5 6
all text and image copyright 1997 - 2015
buon fresco, INC.
This web site, its photographs, text, names and titles are all protected by the copyright laws of the United States. The name Buon Fresco is trademarked and enjoys exclusive usage nationwide for the title of a studio and school of decorative art. Infringement of any of the aforementioned is strictly forbidden and reproduction rights or borrowing of photos or segments of text may be provided only with the express written consent of the owner of Buon Fresco, Inc. All other use will be prosecuted to the fullest extent of the law.
1. 888.637.3726
Buon Fresco, Inc. 6442 oVERLOOK DRIVE, ALEXANDRIA VA 22312