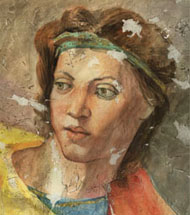 Faux Fresco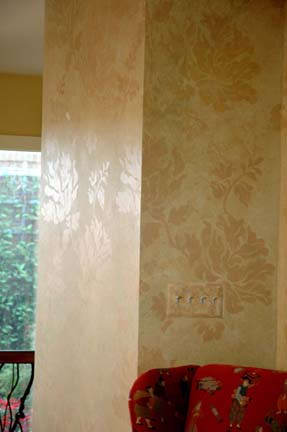 ......................... Painted Stencil Design NOTE: This Stencil Design is available for sale; please direct inquiries to 1.888.637.3726
Buon Fresco offers a wide variety of Decorative Painting and Faux Finishing Effects including; Frottage, Faux Texture, Faux Limestone, Damask Stripes, Faux Damask Patterns, Strie', Verdigris, Faux Blocks, Scumble Glazing, Faux Bois [Wood Graining], Faux Marble, Distemper and other Paint Patinas.

Click to VIEW Decorative Paint SAMPLES

QUESTION: What is the difference between 'Faux Finishing' and Decorative Painting? [Scroll down to the bottom of this page for the answer.]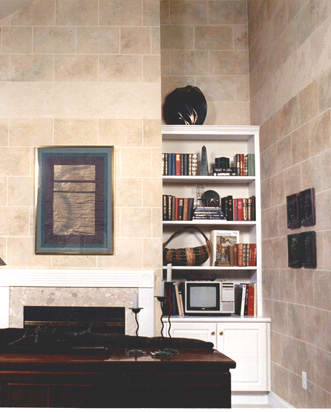 Faux Finishing - Textured Blocks with Frieze
Faux Finishing - Faux Limestone Blocks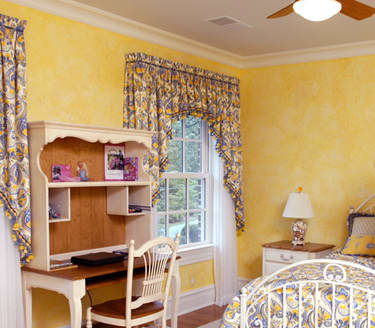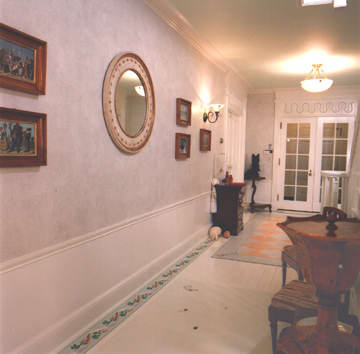 Decorative Painting - Frottage
Decorative Painting - Frottage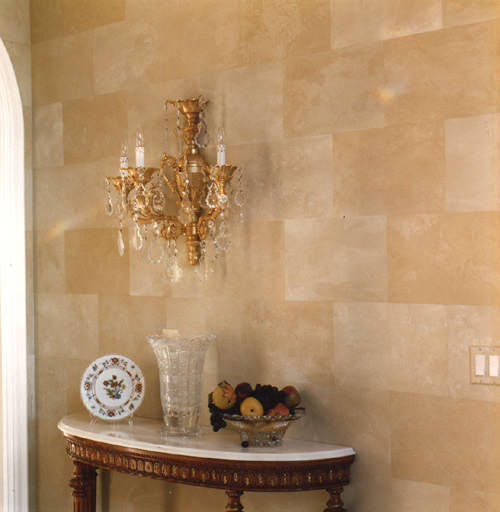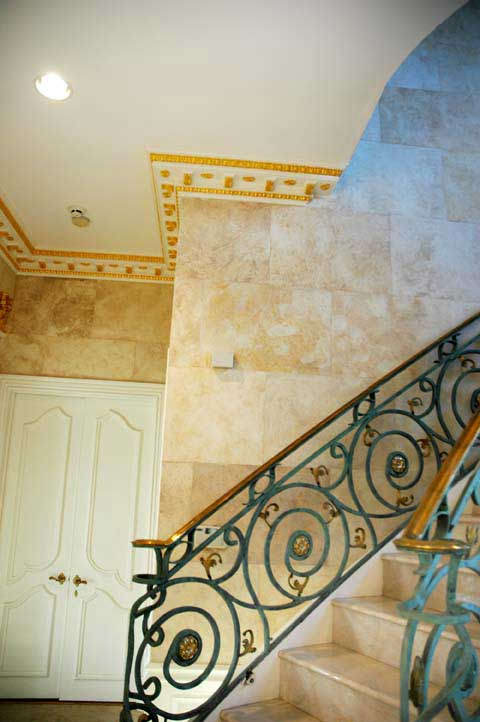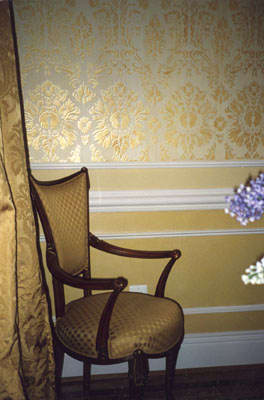 Faux Finishing - Limestone in Blocks
Faux Finishing - Limestone in Blocks
Faux Finishing - Faux Damask Paper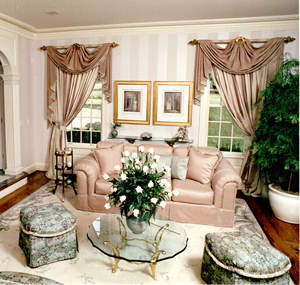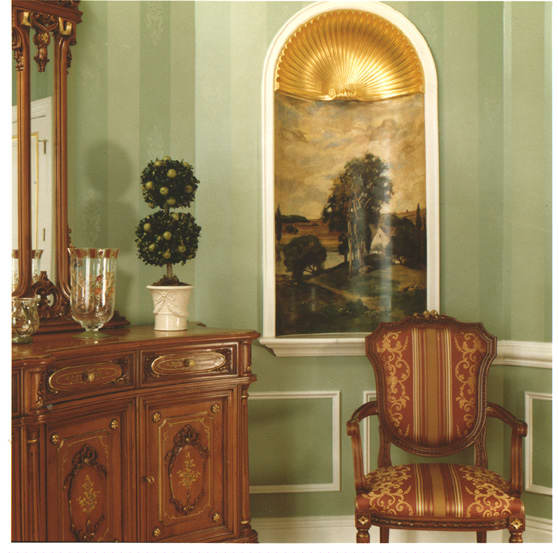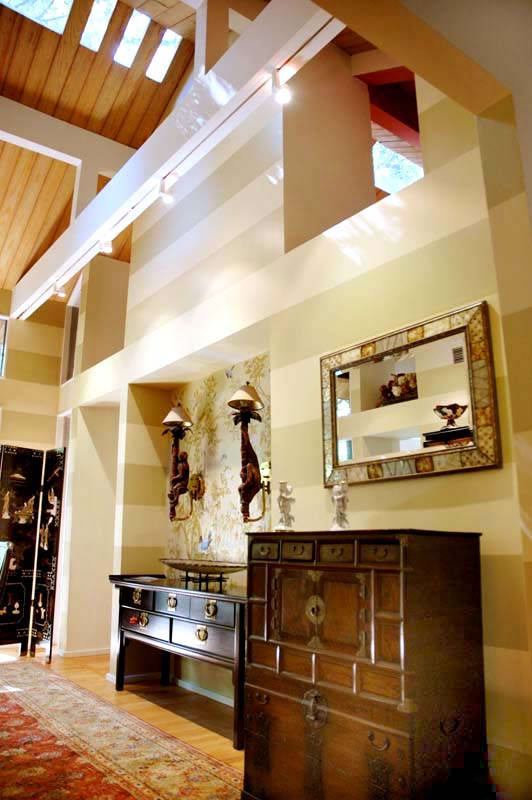 Decorative Painting - Damask Stripes
Decorative Painting - Damask Stripes
Decorative Painting -Damask Stripes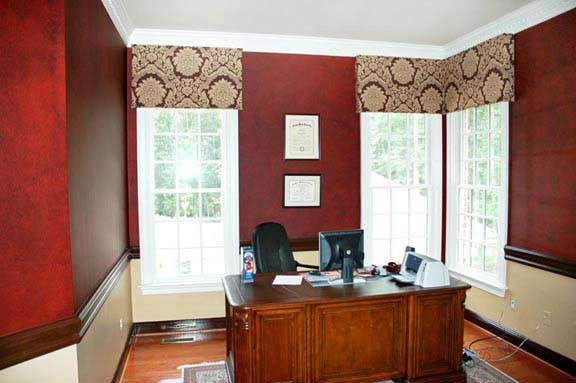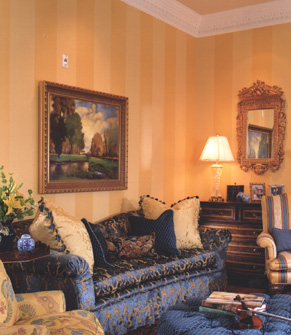 Faux Finished 'Leather' in Deep Red
Decorative Painting -Damask Stripes in Marigold
Detail of Stripes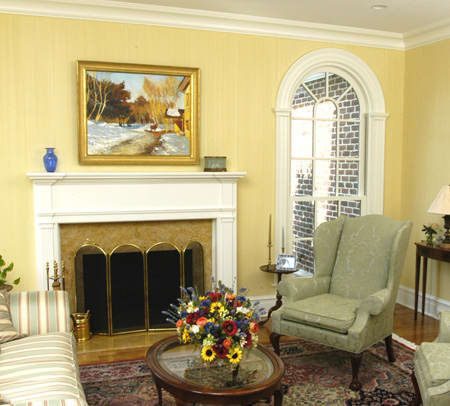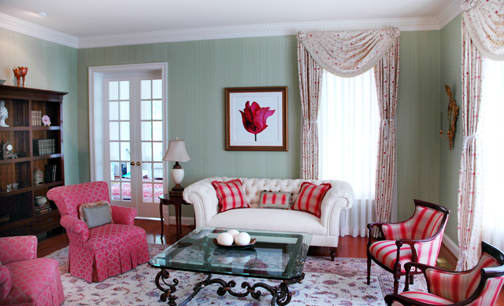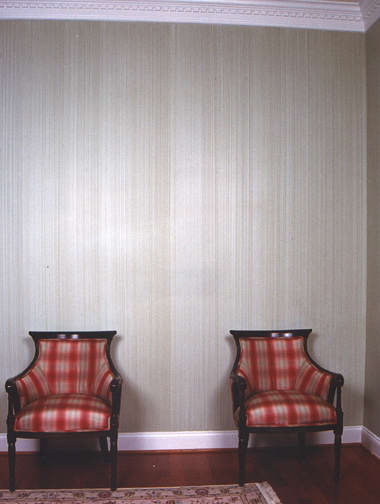 Faux Finishing - Strie'
Faux Finishing - Strie'
Strie' Detail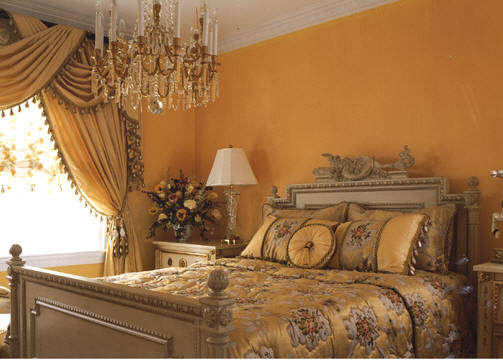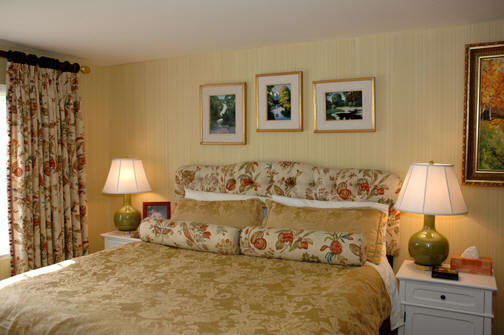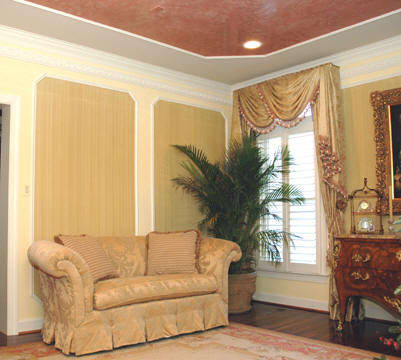 Faux Finishing - Strie'
Faux Finishing - Strie'
Faux Finishing - Strie'
VIEW SAMPLE BOARDS Click to see close-up views of these and other finishes: Painted Effects Boards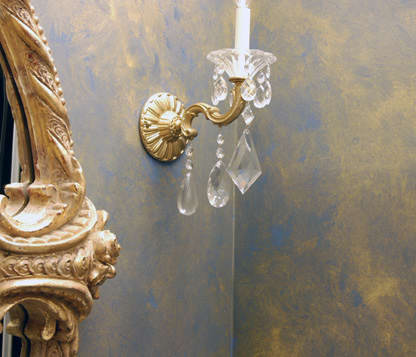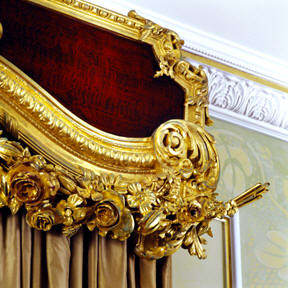 Faux Finishing
Decorative Painting -Gold Scumble over Blue
Faux Finishing -Wood Graining [Mahogany]
[Strie' resembles Fabric]
The subtle beauty of Strie' Right>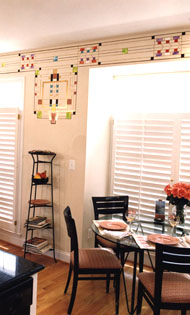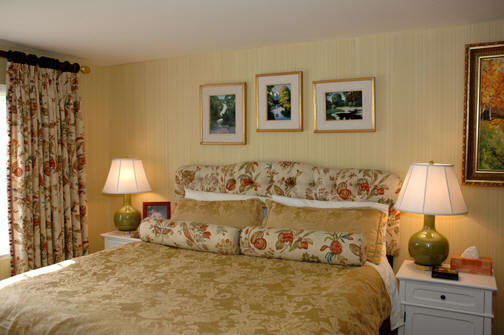 Frank Lloyd Wright Design
Strie' Gorgeous and subtle in this Guest Bedroom Design^^
ANSWER: The difference between Faux Finishing and Decorative Painting, is that a Faux Finish should resemble something found in the physical realm such as; marble, suede, glass, wood, stone, leather and so on. Whereas Decorative Painting is simply a finish that decorates the surface with color and movement. Though a Faux Finish may be referred to as 'Decorative Painting' the reverse is not so.
VISIT THE 'SAMPLE BOARD PAGE FOR A VIEW OF PAINTED FINISHES UP CLOSE.
Please be advised that all of the images on the Buon Fresco web site enjoy copyright protection and that United States Federal law provides severe financial penalties for copyright infringement. No reproduction, display, distribution or transmission of the copyrighted materials on this site is permitted without written permission of Victoria Bingham for Buon Fresco Studios, Inc. Infringement will be prosecuted.
BUON FRESCO & THE ACADEMY OF WALL ARTISTRY ........
308 HILLWOOD AVENUE, FALLS CHURCH VA 22046
Studio: 703.914.5605 Toll Free: 1.888.637.3726
Fax. 703.942.6666
The studio/school is located just outside of the Nation's Capitol in Northern Virginia. We are close to Reagan National and Dulles International Airports.
Home * Instruction Home Page * Contact Us * About Us * Site Map * Articles * Testimonials * Press * Privacy Policy * Victoria's Blog * Studio Gallery * Award Winning Work * Stencil Works * Gold Leaf Gallery * Venetian Plaster Gallery * Decorative Art Gallery * Current Work * Color Work * Caricature-Art * Teacher Bio * Contemporary Art * Commercial Work * Russian Art & Paintings * Mural Art * Trompe L' Oeil *Links*